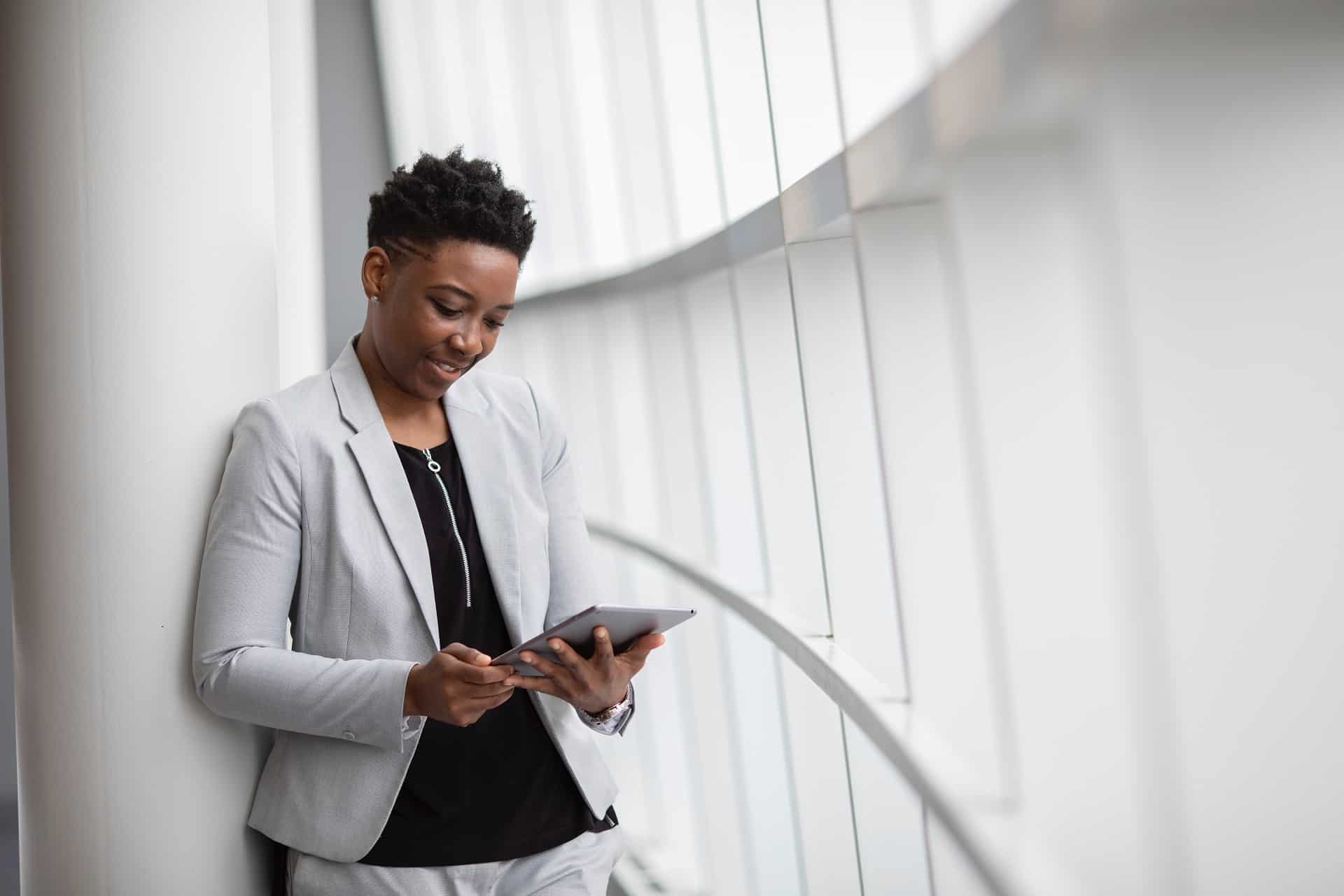 Did you know that you are running legacy technologies for SAP output? Technologies developed 20 or 30 years ago, designed for something else, that have become the wrong tool for today's communication needs?  You're in the same place as many other SAP customers.  And it's time to consider levelling up.
History
Let's remind ourselves about the history of SAP output technologies.
1992
Do you remember 1992?  We didn't use the internet then, and nobody had an email account.  Business communication was achieved by printing output and sending by post, unless you were sure that both sides had a fax machine.  In IT terms it was effectively the dark ages.  It was also the year that SAP launched SAP R/3 as the client-server replacement for R/2.  SAP R/3 included 'SAPScript' for output; an ABAP/4 output tool designed for heavy-duty printing.  It came with a text-based editor, with a challenging way to move between the left-hand side of the output and the right-hand side.  It created a postscript file for printers, with specific printer commands. Each type of printer needed to be configured within SAP in order for the output to work.  It sounds pre-historic, because of course it is pre-historic.   You might find it incredible to find that SAPScript is alive and well inside S/4HANA some 30 years later, still available, still supported, and hasn't changed much at all on the surface.
1998
SAPScript was supposed to be replaced in 1998, when SAP introduced Smartforms. Instead of using SAPScript layout sets, Smartforms introduced a graphical template editor.  In addition, beneath each field on the template, you could add in calls to ABAP functions to manipulate data or select additional data.  So, the ABAP 'print program' called the Smartform, which in turn could call hundreds of different ABAP functions.  This made it extremely difficult to find the code you need to edit when changes were requested! Smartforms were still focussed on printing, but over time we began to find scenarios where we wanted to create an archive file of the printed document, so tricks were introduced to convert the file on the print spool to a PDF, which could be sent to an archive directory.  Again, you might be surprised that Smartforms is still a standard SAP output technology in S/4HANA, happily residing alongside SAPScript.
Around this time, some organisations began to look outside SAP for output designers, and had success with 'Jetforms' for both data capture and data presentation.  This became 'Accelio' in 2001, and was bought by Adobe in 2002.
2002
Having acquired Accelio, Adobe re-branded the form designer as Adobe Form Designer, and provided some integration with SAP, specifically the 'SAP Output Pack' and 'SAP Output Manager'.  With the SAP Output Pack, you took a data feed from the output program, and used the Adobe Designer to design the template. The Adobe software, which ran on a separate server, generated a PDF document using the template and the data feed, which could be printed or saved.  This was the forerunner to Streamserve, which was acquired by OpenText in 2010.
2004
Adobe launched LiveCycle in 2004, and this replaced its SAP product set: Customers were encouraged to upgrade to LiveCycle. The critical difference with LiveCycle was that everything was XML: the templates, configuration files, data schemas, error logs.  And it ran on JAVA. Quite soon after launching LiveCycle there was a deal struck with SAP to build some of the LiveCycle functionality inside SAP, and SAP Interactive Forms by Adobe (SIFbA) was born.
Ten years later, Adobe replaced LiveCycle with a cloud-based solution, Adobe Experience Manager Forms. This meant end-dating the LiveCycle technology.  For the past few years, Adobe maintain LiveCycle Designer and the 'Adobe Document Service' (ADS) Java component for SAP only.
So, given that the underlying technology for SAP Interactive Forms by Adobe was abandoned by Adobe in 2014, you might find it surprising that this is still a fundamental part of the output solution for S/4HANA.
Since 2004
Since 2004, SAP has offered SAPScript, Smartforms and SIFbA.  And although some tweaks have been added, (for example for additional barcode support), these basic legacy technologies remain.  That's basically no fundamental change for over 17 years.  But in those 17 years, the world has fundamentally changed.
The New Need
Label printing and export documentation aside, we no longer need to print.  We definitely don't need to post or fax.  We send notifications and alerts by SMS, and we send order confirmations by email.  We enable our business communities to log into portals to check statuses and generate PDF documents by request, or converse with chatbots to request documentation.  If we know users are using a mobile app, we can send notifications through that as part of the app design.
So, our SAP output technology requirements are Email, SMS, HTML and PDF.
The legacy technologies do have a place, in particular for label printing, but we must see that as a specialised requirement.  The tool we use for designing and generating the SAP output must be one that supports the various output communication types, and not something designed for printing.
Our outputs need to be dynamic – to include different, timely branding messages, to be both personalised and tailored, to include links and be graphically rich.   Experience has taught us that user experience matters.  Our SAP output tool set must deliver this.
Introducing Floe
Floe is an output tool for SAP that is designed to meet current and emerging output needs.  It contains a graphical output designer, in which templates can be created for SMS, Email, HTML and PDF.  It is an add-on to SAP, installed on your on-premise SAP ERP or S/4HANA system.  It's easy to use: So easy that business users can take ownership of output templates.
It differs from the three legacy technologies in that it isn't free.  But it is available on a low-cost subscription basis, and can be easily incorporated into any project in your pipeline.
Floe can be used for process notifications, such as event-triggered emails and SMS messages, or SAP workflow notifications. It can be used for SAP document output, for mass communication or on-demand document generation.
It's no more, nor less, than the right tool for the job.  It's time to call time on the legacy output technologies, and Floe enables you to do that.
Floe makes SAP communication easier. Try Floe today and see the results for yourself.